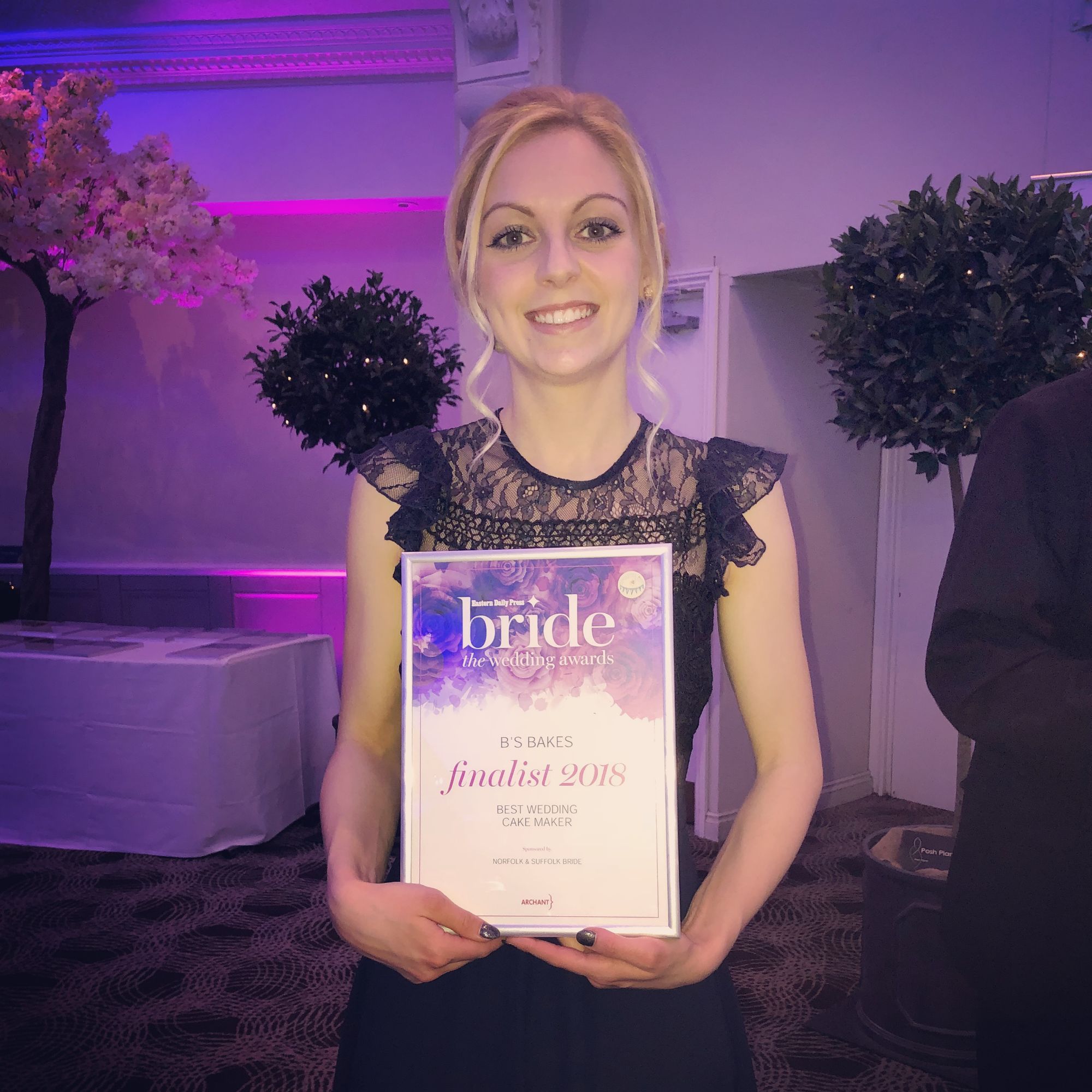 Hello and thank you for visiting B's Bakes!
I'm Bekka, and I have a passion for designing and creating elegant cakes for all occasions.
B's Bakes is dedicated to creating the perfect cake whatever the occasion! Tailor made to meet your requirements you can be sure that you will receive a completely personalised cake finished to a high standard along with a very friendly service.
I am a cake international competitor and four time award winner as well as a finalist in the EDP Wedding awards for the "Best Wedding Cake Maker 2018".
Please take a look at my Gallery to see examples of my work and if you have any questions or if you would like to place an order you can reach me via the Contact Page.
Thank you for visiting,
B x.